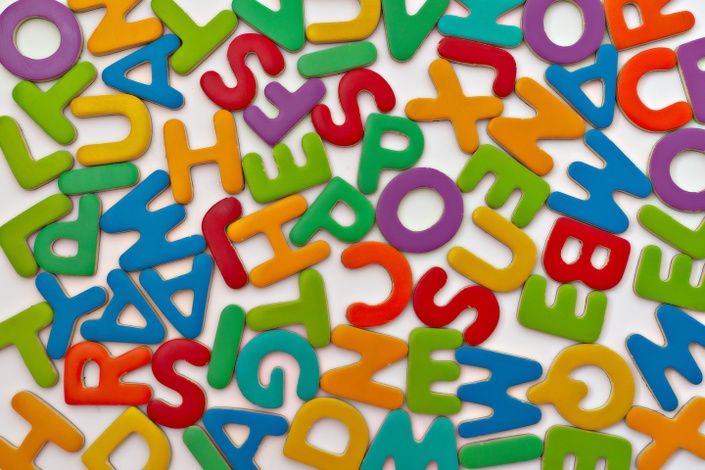 Analytics White Papers and Downloads
For individuals looking to add data science skills to their toolkit
Whether you are new to analytics or seasoned analytics professional, a CEO looking to leverage data as an asset or a marketing manager looking for DIY tricks to start making smarter business decisions, our white-papers and downloads on fundamental analytics framework can help, so download now.
Contents:
Aryng's Handbook For Resume Writing


This 2017 handbook includes tips on how to make an awesome analyst resume with a real sample resume of an Aryng student from the 2016 Career Transition batch.



2015 Data Science Survey by Rexter Analytics

-

This is the 7th survey in this ongoing research program. This whitepaper shares the results from the 59-item online survey conducted in 2015. Participants include 1,220 analytic professionals from 72 countries.

Top finding includes: Regression, Decision Trees, and Cluster analysis remain the most commonly used algorithms in the field. 76% of respondents report using R. This is up dramatically from just 23% in 2007. More than a third of respondents (36%) identify R as their primary tool. Job satisfaction in the field remains high, but has slipped since the 2013 survey. A number of factors predict Data Scientist job satisfaction levels. Deployment continues to be a challenge for organizations, with less than two thirds of respondents indicating that their models are deployed most or all of the time. Getting organizational buy-in is the largest barrier to deployment, with real-time scoring and other technology issues also causing significant deployment problems.
TechTarget 2015 IT Salary Guide- How much does an analyst make? Compare that across industry and function.
Analytics Maturity Quotient™ (AMQ)™ Framework - What differentiates companies mature in analytics, from those who are not there yet? How do companies mature through the analytics cycle? What are the key steps towards building an organization's analytics maturity? (Original Forbes blog can be found here). In this white-paper, we discuss the powerful AMQ framework to answer all these questions and more. Also included is a short DIY survey, which can be used to estimate an organization's AMQ. Get access to full white paper by filling the form on this page.


Behind Every Good Decisions: Chapter 7 – Analytics and Leadership- What is the role of leadership in building a data-enabled organization? What are the key attributes by which a leader can assess his/her own organization's analytics maturity? What kind of analytics talent is needed to really compete on analytics? Chapter 7, of Behind Every Good Decision helps answer all this and more.
3 Key Analytics Questions to Ask Your BIG Data - Every organization is collecting data today, but very few know what to do with it. Part of the challenge is, organizations don't know what to ask of data? Where to begin? They have made multi-million $ investments in instrumentation and collecting BIG data through hadoop-cluster, spitting out billions of rows and thousands of columns, but now what? Where to go next? (Original Forbes blog can be found here)
This white-paper lays out the 3-key question: How am I doing?, What drives my business?, Who are my customers, what are their needs? and the "MPC" approach to answering these questions. MPC is Aryng's proprietary "3 pillar analytical framework" to align organizations towards the most critical KPI. The 3 pillars are: Measurement Framework, Portfolio Analysis, and Customer Analysis.Get access to full white paper by filling the form on this page.


BADIR™- 5-steps from "Data to Decisions"™

-

$120K incremental revenue identified with 2 hours of analysis

We did it, so can you! Using BADIR– Aryng's 5-Step Data to Decisions™ analytics framework. In this white paper you'll discover how leading organizations are successfully overcoming the data deluge by turning mountains of data from tools like Google Analytics (or any data tools for that matter) into valuable decisions that drive positive business results. We identified $120K incremental revenue for an Oregon based Winery and Wedding Events company using the 5-step BADIR framework with just 2 hours of analysis. This white paper will walk you through the Winery example so you too can take the 5-step framework to your organization. Get access to full white paper by filling the form on this page.
The Five Myths of Predictive Analytics -

Predictive Analytics is powerful, it can help you predict an event or a behavior at a an individual customer level. It can help you spot golden nuggets from the deep-wide-big data ocean; But is also one of the techniques which is not very well understood. With all the recent buzz about Predictive Analytics, it does seems like a new technique in the tool box. Is that so? Is it a crystal ball? Does it always work? In this white paper, we will ground ourselves in the reality of building and maintaining an impactful Predictive Model and exploring these and other myths.
Your Instructor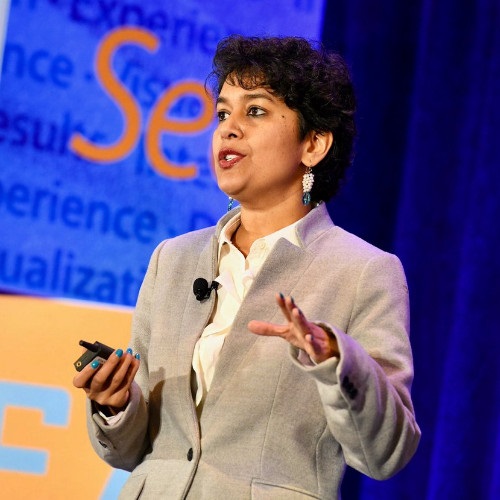 Author of the Amazon bestseller Behind Every Good Decision
Piyanka Jain is the President and CEO of Aryng, an analytics consulting company focused on analytics training, consulting and recruiting. Her client list includes companies like Google, Box, Here, Applied Materials, Abbott Labs, and GE. As a highly regarded industry thought leader in analytics, she writes for Forbes, Harvard Business Review, InsideHR, and other publications. She has been a featured speaker at American Marketing Association conferences, Microsoft Modern Workplace, Predictive Analytics World, Growth Hacker TV, GigaOm, Google Analytics User Conference and more. In 15+ years as an analytics leader, she has had a $200M+ demonstrated impact on business. A gifted problem solver, she seeks out patterns and insights to drive change in her clients' organizations and impact top levers of business. She considers customer satisfaction, empowerment and positive engagement as the highest rewards, and dollar impact as a natural consequence. Her best seller book 'Behind Every Good Decision' is an actionable guide for business managers on data-driven decision-making through business analytics.
She has two master's degrees with theses involving applied mathematics and statistics. A hiker, runner, and yogi, she lives in Sunnyvale, California.