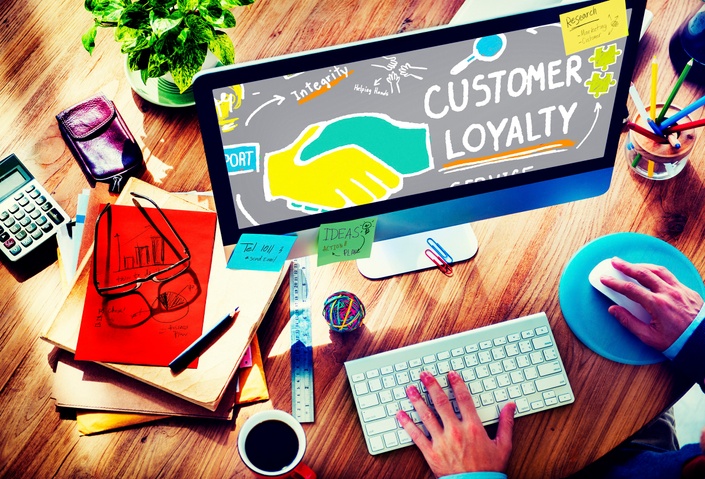 Career Transition - Data Scientist Certification
ACAP Certification incl. Business Analytics, Predictive Analytics, and A/B Testing training
Watch Promo
Enroll in track
We take data science enthusiasts and convert them into data scientists who build the world's most innovative products, deliver amazing customer experience, experience superb career progression and realize their happy!
Who is this certification for?
This Aryng Certified Analytics Professional (ACAP) professional certification program is a complete turn-key solution for ambitious data science enthusiasts who want to build amazing products and careers by harnessing the power of data using a structured approach i.e. BADIR framework.
These analysts are able to deliver value from day 1 by creative problem solving, designing and implementing data science solution and enabling collaborative decision making by bringing stakeholders to a common solution. This certification is for lifelong learners who want to be THE go-to person for data science in their organization.
How do we do?
Our trainees are set up for success through instructively designed coursework, which equips the trainees with complete hands-on skills in business analytics, predictive analytics & machine learning and A/B testing using BADIR, Aryng's structured hypothesis driven framework. The BADIR framework combines the technical data science aspect of the project with the non-algorithmic part of decision science to drive quick results. The certification combines online classes and live mentoring sessions for maximum learning.
After completion of the course work, the trainees solidify their learning by working remotely with one of Aryng's client, on a data science project.
Most importantly the trainees do this together as a community with other career transition students. The trainee teams complete real-time project together and interact at large through the online class forum, discussions, and Facebook group.
Get trained, work on a client project, spruce up your analyst resume and land your analytics dream job
Class Schedule: All courses are available online in self-paced modules.
Monthly Mentoring: The live monthly mentoring hours are on first Friday of the month from 8-10 AM PT, so you can get your questions answered live.
---
Analytics Aptitude Assessment
The Assessment is a free and easy tool to match your interests and skills with a future analytics career. Once you complete the assessment, you'll receive immediate results with personalized learning path suggestions.
BADIR Framework is Aryng's proprietary Data-to-Decisions framework which is fast becoming the choice for fortune 100 companies as part of their data analytics capability development. BADIR is a complete data to decisions framework that enables 10X+ faster generation of actionable insights that drive 20X+ impact than when analytics is done without a framework.
Complete Hands-on Business Analytics Training
This 8-section-long, foundational analytics course uses MS Excel and covers the hypothesis-driven BADIR™ approach to the four most common business analytics methodologies using descriptive and inferential statistics: aggregate analysis, correlation analysis, trend analysis and sizing/estimation.
Complete Hands-on A/B Test-and-Learn Training
Learn how to design controlled experiments when historical data isn't sufficient to prove or disprove hypotheses using the BEDIR™framework, with full factorial design and optimization using MS Excel. Also learn more advanced design optimizations including fractional factorial and taguchi optimization. This course has 6 sections.
Complete Hands-on Predictive Analytics Training
Learn advanced inferential and machine learning algorithms including linear regression, logistic regression, lasso, ridge, elastic net regression, decision tree, random forest, gradient boosting tree, neural networks, RNN, CNN, text analytics and k-means clustering. Get hands-on experience with the BADIR framework using open source tools statistical tool R, coding language Python. Also get a flavor of more advanced topics of AI, Deep learning, and multi-layer neural networks.This course has 18 sections.
A real-time analytics project with an Aryng client
Once you have completed the analytics training, you'll work as part of your team on a real client project under the mentorship of an Aryng analytics consultant. The project typically matches your industry and function interests and involves working directly with an Aryng client to solve a specific analytics problem. You will identify the real business question for the project; prepare and present the analysis plan; pull data' do analysis' and make the stakeholder presentation—all within a 6-8-week time frame. You will be supported by an Aryng trainer with 3 team mentoring sessions during the course of the project.
Three 1-on-1 hour-long Career Coaching Sessions
Need help finding the analytics job of your dreams? Aryng can help with its structured three-session career coaching package, which covers job profile targeting, resume coaching and interview preparation. An Aryng expert will provide one-on-one assistance to help you identify your target jobs, spruce up your resume and prep for the analytics interview.
Monthly live Q&A office hours
Every 1st Friday, we will come together to answer any questions you have outside the class, covering the class material as well as career transition questions. The office hours would be held from 8-10 am Pacific time.
24/7 LinkedIn class support
You will be part of the LinkedIn group for the class, with the ability to ask questions and get answers from fellow students and Aryng trainers. You will also have the ability to have class discussion during and in-between lectures via the class platform.
---
Attendees Receive
A Certificate of Completion for each course in the track
ACAP certificate after completing the client project
12 months of access to all course content and videos
Monthly office-hours for questions and discussions
Cheat sheets, downloads and templates shared throughout the course
Lifetime access to your LinkedIn class group for continued learning and support
You are invited to Join LinkedIn Aryng Class Comunity - https://www.linkedin.com/groups/9014928/ to find other like minded professionals.
Do you have questions on your analytics career transition? Attend this FREE 5 Steps To Successfully Transition Your Career To Analytics And Data Science masterclass today!
Your Instructor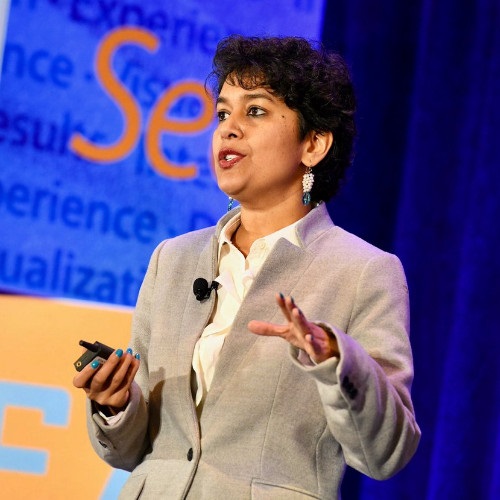 Author of the Amazon bestseller Behind Every Good Decision
Piyanka Jain is the President and CEO of Aryng, an analytics consulting company focused on analytics training, consulting and recruiting. Her client list includes companies like Google, Box, Here, Applied Materials, Abbott Labs, and GE. As a highly regarded industry thought leader in analytics, she writes for Forbes, Harvard Business Review, InsideHR, and other publications. She has been a featured speaker at American Marketing Association conferences, Microsoft Modern Workplace, Predictive Analytics World, Growth Hacker TV, GigaOm, Google Analytics User Conference and more. In 15+ years as an analytics leader, she has had a $200M+ demonstrated impact on business. A gifted problem solver, she seeks out patterns and insights to drive change in her clients' organizations and impact top levers of business. She considers customer satisfaction, empowerment and positive engagement as the highest rewards, and dollar impact as a natural consequence. Her best seller book 'Behind Every Good Decision' is an actionable guide for business managers on data-driven decision-making through business analytics.
She has two master's degrees with theses involving applied mathematics and statistics. A hiker, runner, and yogi, she lives in Sunnyvale, California.
RamKumar Ravichandran

As the Director of Analytics & A/B Testing, I am responsible for enabling a Data Driven Decision Making culture. My team's value propositions span strategy enablement, execution optimization and impact augmentation with the Analytics Value Chain framework (Analytics-User Research-A/B Testing) for stakeholders across Product, Marketing and Relationship Management. Critical focus areas are Conversion Rate Optimization, Customer Lifecycle Management and Strategy Analytics. A fervent believer in power of data, importance of iterative learning and growth mindset. Hit me up on value of Big Data, Responsible leadership with Data and Artificial Intelligence applications.

Yash Shah

Yash is currently a data scientist with the Global Predictive Modeling team at Visa, Inc. He is instrumental in enabling credit access to small businesses and enterprises by leveraging Visa Cards data to build credit risk models. He has also worked with strategy analytics to inform and augment strategic decision-making for digital products at Visa. Previously, Yash was with KPMG in the Data and Analytics team within the management consulting practice, where he helped conceptualize and deliver business intelligence solutions for financial operations and performance management. Yash has a Masters of Science from Columbia University with a specialization in Business Analytics centered on employing statistical machine learning to drive decisions. He is passionate about using AI and Deep Learning to transform and disrupt organizational operating models and creating impact through data-driven strategy. In his spare time, he enjoys hiking, cricket, soccer, and table tennis.
How does the real-client project work? What am I expected to do?
After finishing the three courses, students enrolled in the ACAP - Career Transition Track, form project teams. Each project team works directly with a client to solve a real business problem they are facing using the structured BADIR framework they have learnt in the class.
The projects take 6-8 weeks to finish and are done remotely as teams meet with clients over web conferencing tools. The teams start with a real business question, lay out a hypotheses driven plan, collect data and present actionable insights to the client. The client then executes on these insights to drive real results.
Aryng trainees have identified actionable insights that has driven millions of dollars in impact for our clients.
Here are some sample client projects from past:
California Department of Motor Vehicle - Estimate and reduce revenue losses due to fraud
Just Answer - Identify detractors of cart conversion produced $4M in impact
Namo Solutions - Understand drivers of growth and identify product up-sell opportunities delivered $5M+ in impact
Employ Bridge - Determine reasons for customer churn and low NPS score - ongoing
Symantec - Optimize Market Distribution Fund
GE - Mapping robotic talent and skills in Greater Boston Area for GE HR strategy - $5M+ potential impact
After finishing the project, trainees usually get a LinkedIn recommendation from their respective clients.
Frequently Asked Questions
Who do I contact with questions while taking the course online or while doing the client project?
For logistical issues while taking the course, please email
[email protected]
or call 408.412.7279. If you have analytics-related questions, Aryng recommends bringing them to the weekly class, monthly Q&A session or posting on the Facebook class tribe.
Is the project with a real client in real time? Do I need to go to the client's office for the project? Do I work on the project by myself or with a team?
Yes, the client project as part of the ACAP - career transition track is with a real Aryng client. You work with the client remotely and schedule meetings over webcam based on common availability. Depending on the scope of the project, you will work with one or more other trainees.
Do I get a certificate at the end of the track?
Yes. At the successful completion of the analytics project in the ACAP - Career Transition track, you'll receive the Aryng Certified Analytics Professional certificate. Additionally, you'll receive a Certificate of Completion for each of the three courses included in the track.
Is there a reading list for the track?
Yes, we recommend "Behind Every Good decision" as a reference guide with this track. You also may receive individual course reading lists. We recommend joining the Facebook course page to access blogs and videos and to keep abreast with the latest in analytics.
What is the background knowledge required to enroll in the tracks?
You need a working knowledge of Excel, a score of 12 or above in the Analytics Aptitude Assessment and a passion for learning analytics. You will also need basic familiarity with R for Hands-On Predictive Analytics. If you are unfamiliar with R, Aryng will direct you to appropriate training resources as part of your onboarding process.
Can I just enroll in a single course or take courses one at a time and later add mentorship services and client project, if desired?
Yes, you can choose to enroll in the courses one-by-one instead of taking the entire track. You can also sign up for a la carte mentoring sessions, career coaching and a client project after you finish your training. Please be aware price discounts are only available when purchasing the complete track.
What will I be qualified to do upon completing the career transition track?
For those enrolled in the ACAP professional certification upon successfully finishing the client project, you will receive the ACAP certificate. You may use the client project, in-class projects, capstone cases, and the certificate in your resume to demonstrate your qualification for an analytics role.
Do you help me find a job? Do you do placements?
Those enrolled in the ACAP - Career Transition Track will receive career coaching services which include a target job brainstorm, a resume-building session, and an interview preparation session. Additionally, at the conclusion of the real-time client project, the client may offer you a position but there is no guarantee. If your profile matches the requirements for an open position with Aryng recruitment, your resume may be presented to the client. Other than these opportunities, Aryng does not currently offer placement services.
What if I am unhappy with the course?
We would never want you to be unhappy! If you are unsatisfied with your purchase, contact us within the first 2 days of joining or before completing 20% of the first course, whichever is earlier and we will give you a full refund.
What tools do I need for the training and the project?
You will need MS Excel with data-pak loaded and MS PowerPoint to complete Hands-on Business Analytics and Hands-on A/B Test-and-Learn. For Hands-on Predictive Analytics, you will additionally need to install open source software R, Python and Knime. For the project, you might also need to use another BI tool to pull data, depending how data is stored on by the subject of the project.
How long does a track take to finish? How long can I take to finish the tracks?
Good question! The courses are self-paced and online. You can move as fast or slow as you like. You will have 12 months from your enrollment to finish training and follow-on project and take all the mentoring sessions. The courses need about 60-80 hours total depending on your comfort with Excel, R, and Knime. So if you spend 5 hours per week, you could be done with the coursework in 4 months or less. Those enrolled in the Ultimate Track will continue their coursework for 6 to 8 weeks to complete the follow-on client projects. Participants have up to 12 months from registration to finish training and follow-on project and take all mentoring sessions. After 12 months, continued access to the track's online training platform, use of any remaining mentoring sessions and the ability to complete the follow-on project are available for an annual fee of $250.
What is BADIR Framework?
BADIR is Aryng's proprietary Data-to-Decisions framework which is fast becoming the choice for fortune 100 companies as part of their data analytics capability development. BADIR is a complete data to decisions framework that enables 10X+ faster generation of actionable insights that drive 20X+ impact than when analytics is done without a framework. BADIR is a five-step process that takes you from determining what questions to ask through the design of your analysis, a collection of data, and analysis of data all the way to recommendations for actions that help drive impact on your business.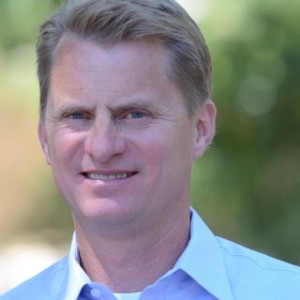 Ken Calhoon
VP of Data Analytics at Ritchie Bros.
"In making my data science transition, Aryng delivered three benefits that are hard to find in any other training program. Firstly, before starting, an insightful discussion with Piyanka about potential roles and career opportunities validated that a data science career-shift made sense for me. Secondly, Aryng focuses not just on gaining analytic insights but also on using those insights to affect real change--they constantly challenge the analyst to ask 'so what?' And thirdly, the opportunity to apply my learning in a challenging real-time client project was incredibly valuable in solidifying the approaches and gaining some experience. If you want to just learn analytic techniques, there are many options out there. However, if you want to learn how to use analytics to make a strong organizational impact, I cannot recommend Aryng more highly."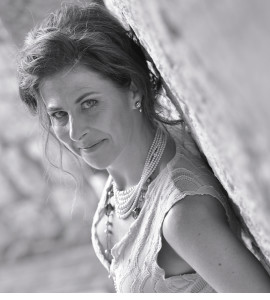 Jody M.
Inventory Control Buyer, Cuddledown
"As an inventory control buyer with a strong interest in further pursuing the analytical side of the business, I found the Aryng's Hands-On Business track very beneficial. The principles and framework taught gave me the confidence to trust in my decisions and the hands-on exercises provided me with the skillset to apply my learnings to real world situations. The online training afforded me the scheduling flexibility I needed at a cost I could afford. I would highly recommend this program for anyone looking to transform their career and looking for a timely, flexible and cost effective means of doing so."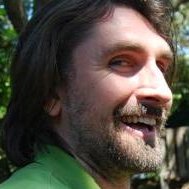 Luke S
Business Intelligence Tech Lead, Google
"I used the [Aryng's Data Analytics] framework yesterday and it worked like a charm! Thanks, Aryng."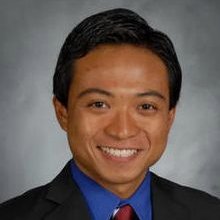 Gines
Customer Success Manager, Box Inc
"I left today MORE CONFIDENT than ever to CONQUER BIG DATA. Thank you."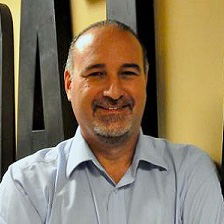 ARYNG CLIENT - LEVERAGED "CAREER TRANSITION TO ANALYTICS" TRAINEE
David Bernstein
VP Data and Analytics Advisory Division, eQuest
Don't be fooled by the word, Trainee. Aryng's Trainees are nothing like a typical trainee or intern type of program. The quality of the Aryng curriculum is clearly evident based both on the caliber of the student the program attracts as well from the how adroitly the Trainee was able to apply the concepts of what they had learned to eQuest's business data. Most importantly, the interpretation of the analysis was top-notch. I look forward to continue working with future Trainee's from Aryng.