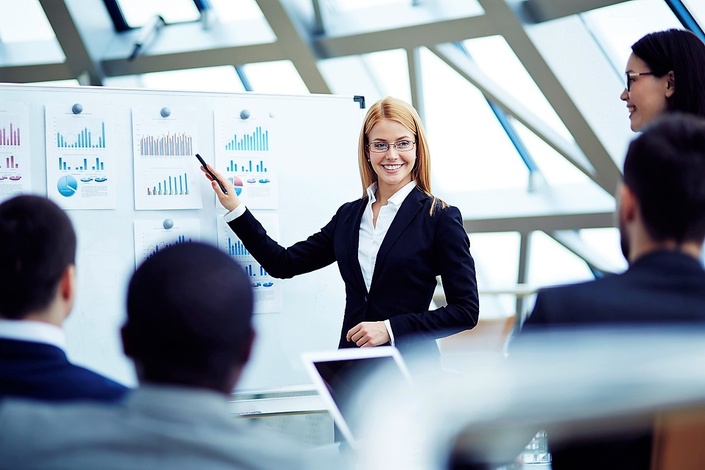 BADIR Certified Analytics Trainer Program
Become certified to lead analytics training on award-winning BADIR framework.
As the demand for "citizen analysts" skyrockets, the need for job-ready analytics courses and BADIR™ training has caught fire. To address this demand, Aryng draws on its unsurpassed analytics training expertise to create a pool of qualified trainers through its BADIR Certified Analytics Trainer Program. BADIR Certified Trainers can train an organization's internal employees, help external clients and build their own business.
Aryng
has trained thousands of employees with BADIR over the last 7 years. BADIR training is recognized as one of the top job-ready analytics training programs globally. Organizations looking for analytics training are now seeking BADIR Certified Trainers—the only trainers who are pre-approved to deliver BADIR training.
---
The Track for Level 1 Trainers includes
Analytics Aptitude Assessment
The Assessment is a free and easy tool to check your Analytical Aptitude. A minimum score of 20 is needed to go through this program
BADIR Framework is Aryng's proprietary Data-to-Decisions framework which is fast becoming the choice for fortune 100 companies as part of their data analytics capability development. BADIR is a complete data to decisions framework that enables 10X+ faster generation of actionable insights that drive 20X+ impact than when analytics is done without a framework.
Complete Hands-on Business Analytics Training
This 8-section-long, foundational analytics course uses MS Excel and covers the hypothesis-driven BADIR™ approach to the four most common business analytics methodologies using descriptive and inferential statistics: aggregate analysis, correlation analysis, trend analysis and sizing/estimation.
A real-time analytics project with an Aryng client
Once you have completed the analytics training, you'll work as part of your team on a real client project under the mentorship of an Aryng analytics consultant. The project typically matches your industry and function interests and involves working directly with an Aryng client to solve a specific analytics problem. You will identify the real business question for the project; prepare and present the analysis plan; pull data' do analysis' and make the stakeholder presentation—all within a 6-8-week time frame. You will be supported by an Aryng trainer with 3 team mentoring sessions during the course of the project.
Preparation and presentation of a one-hour, live web conference BADIR training
---
Aryng supports BADIR Certified Trainers through numerous tools and resources to help you develop your business and meet the educational requirements of the growing global community of citizen analysts.
Join the BADIR certified directory on Aryng.com, used by thousands of professionals looking for live training.
Respond to requests for training proposals submitted to Aryng by new clients.
Gain more business by aligning yourself with the world's leading organization for job-ready analytics training.
Develop business collaborations with academic institutes.
Become part of the online community of BADIR Certified Trainers—network, share knowledge and grow your business.
Cheat sheets, downloads and templates shared throughout the course
BADIR Trainer Certificate.
Lifetime access to your Facebook class group for continued learning and support
You are invited to join Aryng's Facebook tribe here to find other like minded professionals.
Your Instructor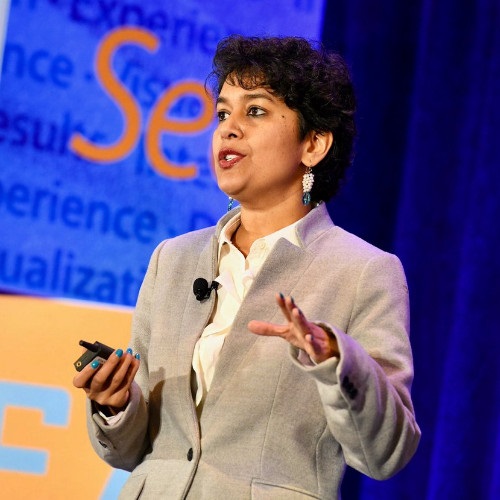 Author of the Amazon bestseller Behind Every Good Decision
Piyanka Jain is the President and CEO of Aryng, an analytics consulting company focused on analytics training, consulting and recruiting. Her client list includes companies like Google, Box, Here, Applied Materials, Abbott Labs, and GE. As a highly regarded industry thought leader in analytics, she writes for Forbes, Harvard Business Review, InsideHR, and other publications. She has been a featured speaker at American Marketing Association conferences, Microsoft Modern Workplace, Predictive Analytics World, Growth Hacker TV, GigaOm, Google Analytics User Conference and more. In 15+ years as an analytics leader, she has had a $200M+ demonstrated impact on business. A gifted problem solver, she seeks out patterns and insights to drive change in her clients' organizations and impact top levers of business. She considers customer satisfaction, empowerment and positive engagement as the highest rewards, and dollar impact as a natural consequence. Her best seller book 'Behind Every Good Decision' is an actionable guide for business managers on data-driven decision-making through business analytics.
She has two master's degrees with theses involving applied mathematics and statistics. A hiker, runner, and yogi, she lives in Sunnyvale, California.
Courses Included with Purchase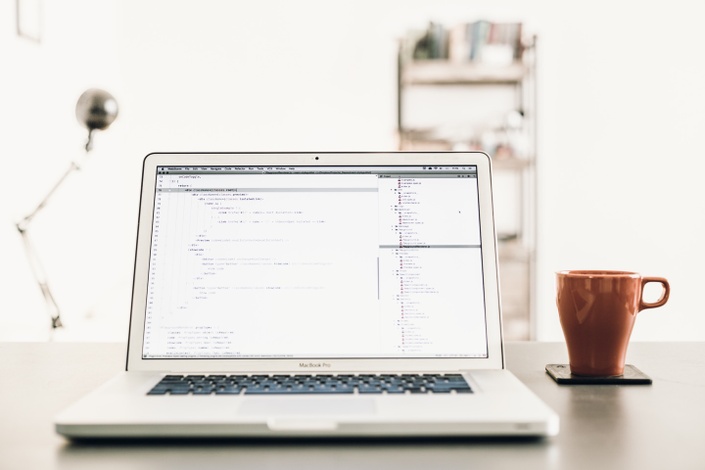 BADIR: Hands-on Business Analytics
Complete Hands-on Training with Community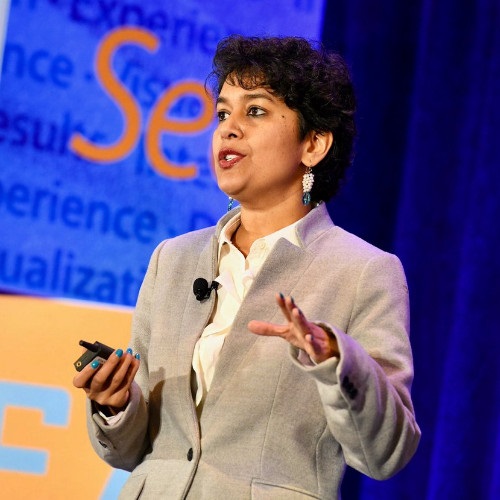 $1,199
Original Price: $1,199
Frequently Asked Questions
What is BADIR Framework?
BADIR is Aryng's proprietary Data-to-Decisions framework which is fast becoming the choice for fortune 100 companies as part of their data analytics capability development. BADIR is a complete data to decisions framework that enables 10X+ faster generation of actionable insights that drive 20X+ impact than when analytics is done without a framework. BADIR is a five-step process that takes you from determining what questions to ask through the design of your analysis, a collection of data, and analysis of data all the way to recommendations for actions that help drive impact on your business.
Is there a reading list for the track?
Yes, we recommend "Behind Every Good decision" as a reference guide with this track. You also may receive individual course reading lists. We recommend joining the Facebook course page to access blogs and videos and to keep abreast with the latest in analytics.
What if I am unhappy with the course?
We would never want you to be unhappy! If you are unsatisfied with your purchase, contact us within the first 2 days of joining or before completing 20% of the first course, whichever is earlier and we will give you a full refund.
Who do I contact with questions while taking the course online or while doing the client project?
For logistical issues while taking the course, please email
[email protected]
or call 408.412.7279. If you have analytics-related questions, Aryng recommends bringing them to the weekly class, monthly Q&A session or posting on the Facebook class tribe.
What will I be able to do after the completion of the track?
You will be able to teach BADIR course in class using Aryng lecture videos.
How long does a track take to finish? How long can I take to finish the tracks?
Good question! The course is self-paced and online. You can move as fast or slow as you like. You will have 12 months from your enrollment to finish training and follow-on project and take all the mentoring sessions.
Jody M.
Inventory Control Buyer, Cuddledown
"As an inventory control buyer with a strong interest in further pursuing the analytical side of the business, I found the Aryng's Hands-On Business track very beneficial. The principles and framework taught gave me the confidence to trust in my decisions and the hands-on exercises provided me with the skillset to apply my learnings to real world situations. The online training afforded me the scheduling flexibility I needed at a cost I could afford. I would highly recommend this program for anyone looking to transform their career and looking for a timely, flexible and cost effective means of doing so."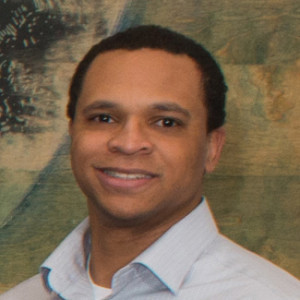 Marc D
Federal Government
"The real-time project was an invaluable experience as it forced me to not only apply the B.A.D.I.R. principles outlined in the 'Behind Every Good Decision' book and the online course modules, but it also allowed me to have a more in-depth understanding of the challenges when working with raw, uncleaned, and imperfect data sets. Also, navigating the nuances of the decision science track by interacting and engaging with a real client who may be juggling several priorities of their new business and working through streamlining their own data reporting systems, for example, is something that I couldn't fully understand through the online courses. Finally, completing the project gave me the skills and confidence to conduct better data analysis at my current job and when applying for analytics jobs."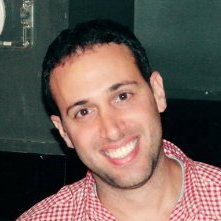 Erad F
Partner Technology Manager, Google
"I liked the inquiry to Real Business Question framework a lot. My favorite part was the role-playing, as it made it clear how the questions we get are complex to even understand, and [without the framework] will require a lot of work to get to the "Real business question."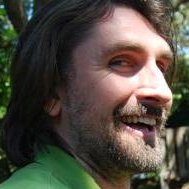 Luke S
Business Intelligence Tech Lead, Google
"I used the [Aryng's Data Analytics] framework yesterday and it worked like a charm! Thanks Aryng."