5 Steps To Successfully Transition Your Career To Analytics and Data Science
Are you analytical in nature? Are you a problem solver? Does the "why" behind things intrigue you? Then analytics might be your true passion. This masterclass will help you evaluate whether this career is right for you and if so, how you can transition into an analytics career with ease.
IN
THIS

60-

MINUTE

MASTERCLASS

,

YOU

WILL

:
Discover how to transition to an analytics career with ease


Learn how to assess your analytics aptitude to avoid choosing the wrong path
Understand how to target and refine your dream analytics job
Learn how to uncover and remove the 3 most common mind blocks to successfully transition to a new career.
Discover the top 3 strategies to identify the right analytics training for you
Learn how to make the perfect 8-second resume that will send recruiters chasing after you


Learn about the 8 tips for acing your interviews


And so much more…
To begin your analytics career transition, make sure you have already taken Aryng's FREE analytics aptitude here.
Your Instructor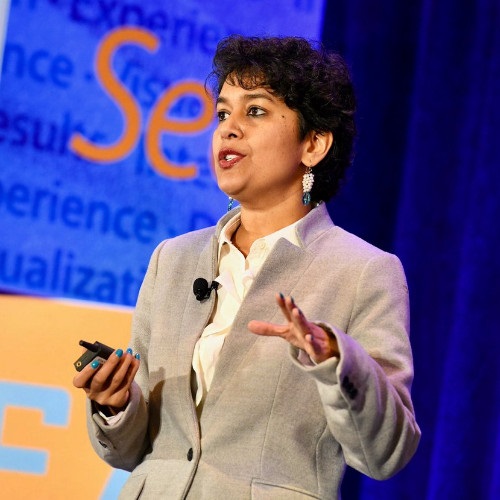 Author of the Amazon bestseller Behind Every Good Decision
Piyanka Jain is the President and CEO of Aryng, an analytics consulting company focused on analytics training, consulting and recruiting. Her client list includes companies like Google, Box, Here, Applied Materials, Abbott Labs, and GE. As a highly regarded industry thought leader in analytics, she writes for Forbes, Harvard Business Review, InsideHR, and other publications. She has been a featured speaker at American Marketing Association conferences, Microsoft Modern Workplace, Predictive Analytics World, Growth Hacker TV, GigaOm, Google Analytics User Conference and more. In 15+ years as an analytics leader, she has had a $200M+ demonstrated impact on business. A gifted problem solver, she seeks out patterns and insights to drive change in her clients' organizations and impact top levers of business. She considers customer satisfaction, empowerment and positive engagement as the highest rewards, and dollar impact as a natural consequence. Her best seller book 'Behind Every Good Decision' is an actionable guide for business managers on data-driven decision-making through business analytics.
She has two master's degrees with theses involving applied mathematics and statistics. A hiker, runner, and yogi, she lives in Sunnyvale, California.
Frequently Asked Questions
How do I connect with other professionals interested in analytics?
You can find other professionals on a similar journey of digital transformation through analytics by joining Aryng tribe here: https://www.facebook.com/groups/aryng/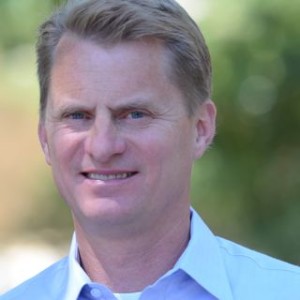 Ken Calhoon
VP of Data Analytics at Ritchie Bros.
"In making my data science transition, Aryng delivered three benefits that are hard to find in any other training program. Firstly, before starting, an insightful discussion with Piyanka about potential roles and career opportunities validated that a data science career-shift made sense for me. Secondly, Aryng focuses not just on gaining analytic insights but also on using those insights to affect real change--they constantly challenge the analyst to ask 'so what?' And thirdly, the opportunity to apply my learning in a challenging real-time client project was incredibly valuable in solidifying the approaches and gaining some experience. If you want to just learn analytic techniques, there are many options out there. However, if you want to learn how to use analytics to make a strong organizational impact, I cannot recommend Aryng more highly."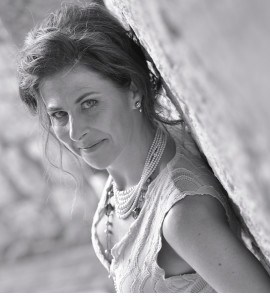 Jody M.
Inventory Control Buyer, Cuddledown
"As an inventory control buyer with a strong interest in further pursuing the analytical side of the business, I found the Aryng's Hands-On Business track very beneficial. The principles and framework taught gave me the confidence to trust in my decisions and the hands-on exercises provided me with the skillset to apply my learnings to real world situations. The online training afforded me the scheduling flexibility I needed at a cost I could afford. I would highly recommend this program for anyone looking to transform their career and looking for a timely, flexible and cost effective means of doing so."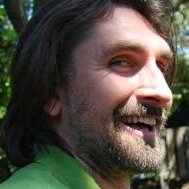 Luke S
Business Intelligence Tech Lead, Google
"I used the [Aryng's Data Analytics] framework yesterday and it worked like a charm! Thanks, Aryng."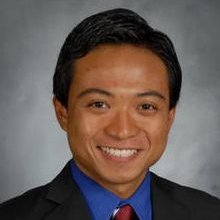 Gines
Customer Success Manager, Box Inc
"I left today MORE CONFIDENT than ever to CONQUER BIG DATA. Thank you."